Christmas Tree Festival, 10 – 17 December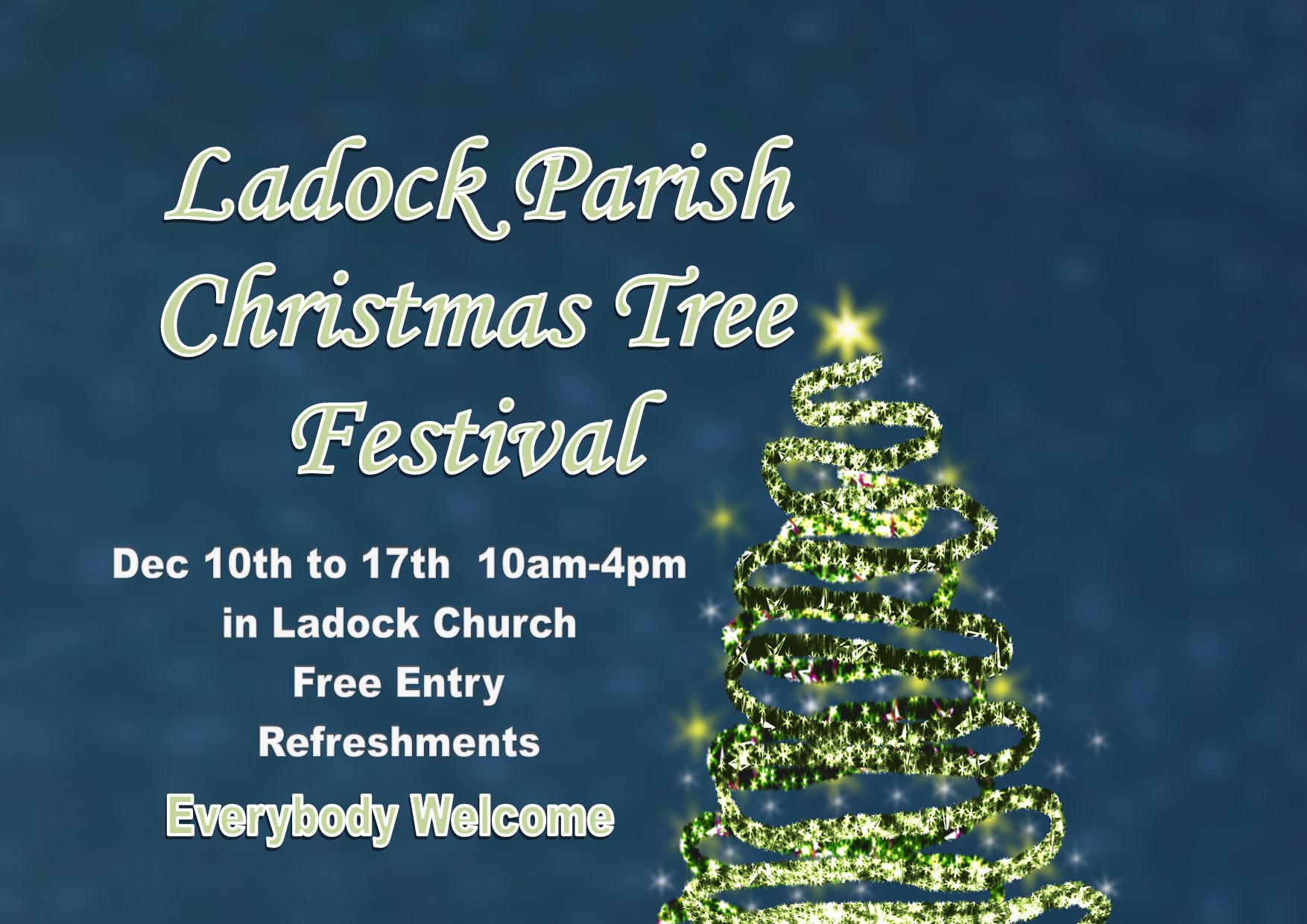 We ran a Christmas Tree Festival in Ladock Church for three years before the Covid pandemic, and it was a joy to see the community coming together in creating imaginative and delightfully decorated trees on a (loose) theme. It was suggested that it would be nice to revive the festival, and we decided that the churches of the Benefice, as well as individuals, families and community groups in the village would be invited to participate this year.

So, here is your invitation!

The theme is 'Pantomime' - which is capable of many different kinds of illustration. You might choose a favourite panto and create characters and artifacts from that story; you might decorate a tree with pictures of Dames or magic lamps. Any sort of interpretation is lovely - and it doesn't matter if the same pantomime is chosen by lots of people.

A tree could be provided (we have a number in various sizes from 3ft to 8ft) or you could use your own. There are some 'fairy lights' available (most trees need battery driven lights as there are sockets only in certain areas of the church).

Friday and Saturday (8th/9th) of December are setting up days, though other times can be accommodated. After 17th (Ladock's 9 Lessons and Carols at 6pm) you may take your trees down, or leave them in church until after Christmas.

Please get in touch if you would like to know more. Or reply to this email with tree size requirements and, if you have decided already, which panto you have chosen.
Here is a short list of some of the more well known pantomimes for those who (like me!) get brain freeze as soon as asked to think about anything with a title!
Aladdin, Cinderella, Jack & the Beanstalk, Beauty & the Beast, Sleeping Beauty, Robin Hood, Snow White, Hansel & Gretel, Pinocchio, Treasure Island, Dick Whittington, Peter Pan, Mother Goose, Wizard of Oz, Snow Queen, Puss in Boots, Little Red Riding Hood etc!

Jo Nicolle