Rev Joachim Foot's Lent and Easter Message
Easter is the time when the Church remembers the Death and Resurrection of Jesus. This is the most holy time of the Church's year. One of the most exciting parts of Church life is that we are able to immerse ourselves in the richness and beauty of the story and drama of salvation. In the Church we keep Lent, through prayer, and fasting as a way of immersing ourselves physically, mentally and spiritually into the story. Week by week we listen to the great Biblical Stories that teach us about the Divine Drama. The story of human salvation culminates in the Triduum, beginning on Maundy Thursday when we recall Jesus' last meal with his disciples, before his arrest and crucifixion on Good Friday, and his resurrection on Easter Day. The great mystery of the Christian Faith is recalled, that God sent his own son to show us how to live, take on our sin (all the wrong in our lives) and die for us. Jesus' resurrection is the conquering of death and sin and through belief in Jesus we are able to reconcile ourselves to God and one another and find forgiveness and healing. That gives us every reason to celebrate with joy at Easter as we recall the climax of the divine drama of our salvation.
Rev'd Ellie will be retiring in May. Thank you Ellie for all the hard work and dedication you have shown to Ladock in your time here. We thank you for your pastoral heart, and for your servant ministry in caring for those in need. We pray that the Lord blesses you in your retirement.
Ellie's final service will be in Ladock Church on 5th May at 11:00. Please come along to say thank you to Ellie.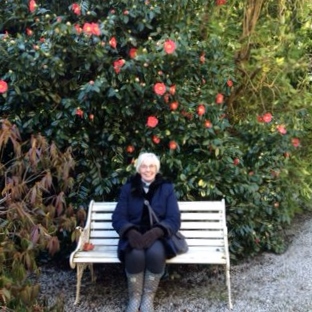 Rev'd Joachim Foot
Team Rector of Probus, Ladock,
Grampound with Creed & St Erme
The Sanctuary
Wagg Lane
Probus
Cornwall
TR2 4JX
07930095687
01726882218